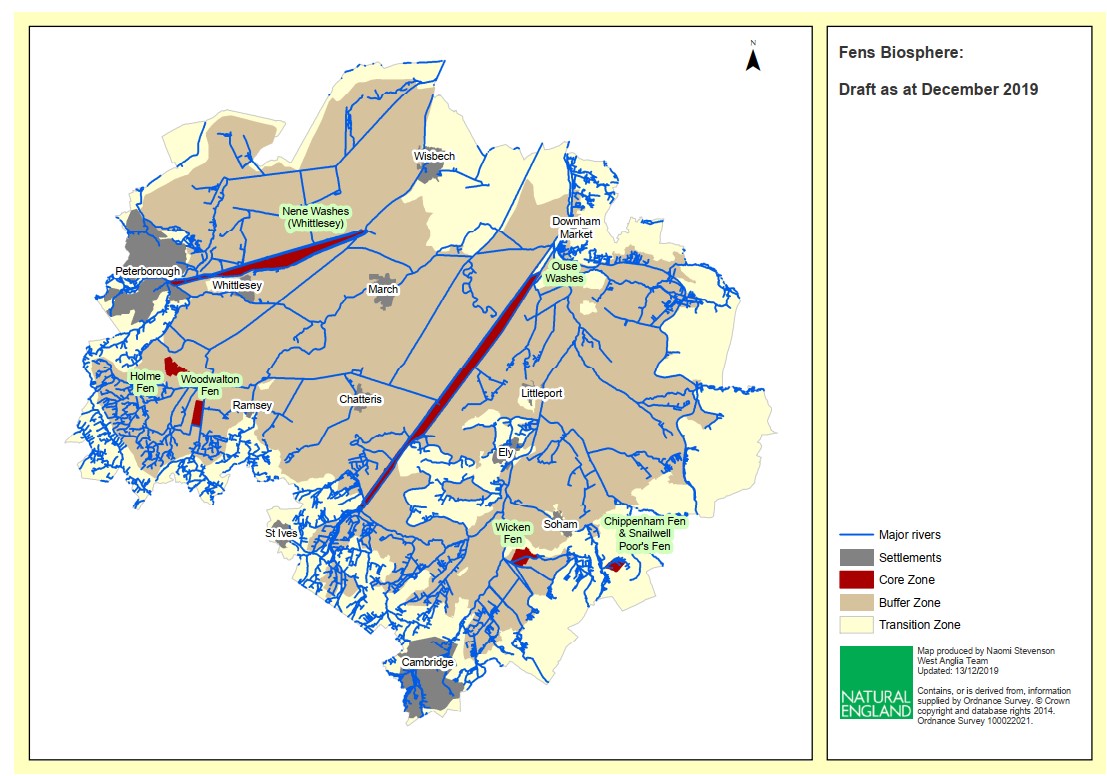 Proposed Fens Biosphere area
The Fens Biosphere Area
One of the first steps in achieving Biosphere designation is to draft out a map of the Biosphere area. This is then submitted to  the UK Man and Biosphere committee (UK MAB) – the committee which oversees the UK Biospheres on behalf of UNESCO.
Many other UK Biospheres have used existing designations to define their areas such as National Park boundaries. We are not in this position. Over the past months we have been working on defining an area which we think captures the essential nature of the fens – soil, water, farming, nature and people. The current map is based on the peat soils, the Internal Drainage Board ditch network and Parish/Town/City boundaries. It is already one of the largest proposed Biosphere areas.
Defining the exact geography of the Fens Biosphere is proving tricky and is still a work in progress. We will be consulting further on this issue over the next two months and adding a new map page to this website. On the plus side the UK MAB are very interested in our unusual situation, the uniqueness of the Fens strikes again!
Good News – Candidate Status
On the 6 November we presented the map of the proposed area and other progress to the UK Man and Biosphere Committee. This is the first step towards designation and welcoming the Fens Biosphere to the family of UK Biospheres.
Spreading the Word
Over the past few months we have:
Met with Local Authorities and Statutory Agencies
Met with Internal Drainage Boards
Met with local organisations and businesses e.g. Water Resources East, The Water Care Partnership, The Local Nature Partnership, Ely Chamber of Commerce and G's Growers Group, Fens for the Future, The Fenland Trust, Visit Cambridge and Beyond
Talked to communities and community members: The March Society, Fascinating Fens, Fenland Flag, Stretham Old Engine Trust, Parish and Town Councils
Attended and presented at events: Cambridge Conservation Forum Autumn Symposium, Local Councils Conference, Agri-Tech East REAP
Supported and met with new initiatives: Doubling Nature, The Fenland Peat Pilot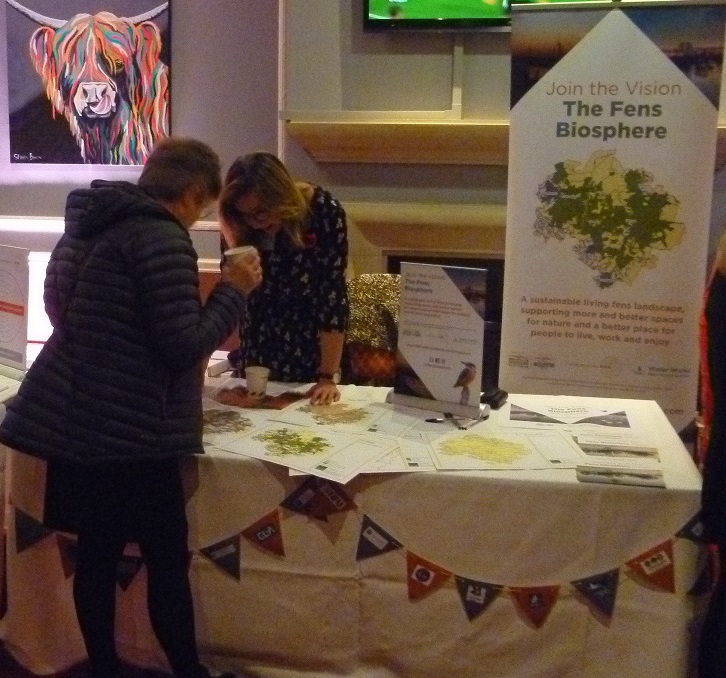 What's Next?
"An Introduction to the Fens Biosphere". An afternoon event and workshop on the 18 December aimed at helping people to find out more about the aims and potential benefits of the proposed Fens Biosphere
A new website is being developed, this will be ready in Spring 2020
Map consultation: early 2020
More meetings with Local Authorities, Research Institutions, Farmers and Academics
Community Engagement – will start Spring 2020