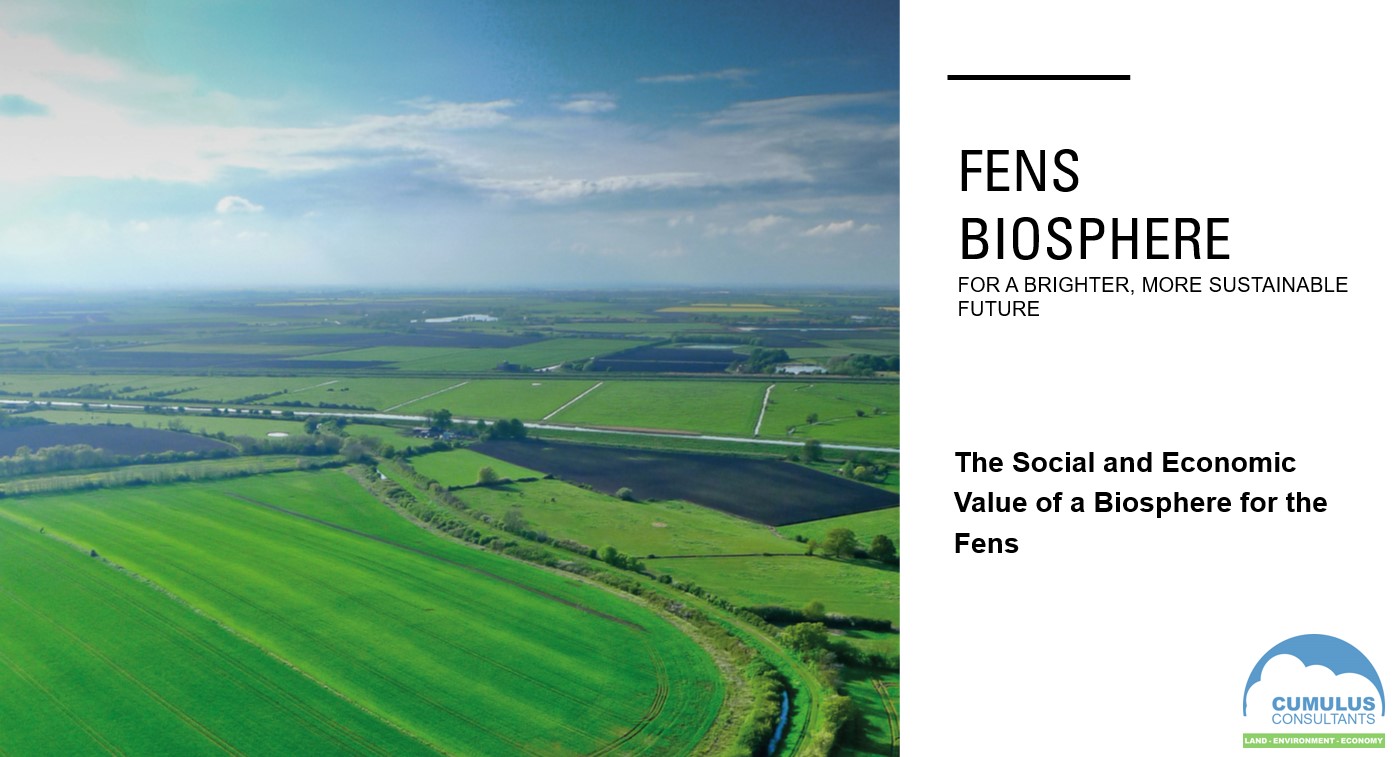 This summer the Fens Biosphere Partnership commissioned a report to demonstrate the benefits to an area of gaining Biosphere status. The report, produced by Cumulus Consultants, drew on information from other Biospheres, local authority strategies and plans, and socio-economic data to explains how a UNESCO Biosphere can add economic value to the Fens, and enable the Fens to become a leader in sustainable growth and development.
The opportunities identified include:
Accelerating the transformation to sustainability in farming, adding value to agriculture and safeguarding Gross Value Added (GVA)
Society-wide commitment to managing water and other natural resources responsibly
Building a Biosphere brand that signifies sustainability, a high quality environment, and a place to visit and re-locate
Diversification of the economy
Leveraging in investment and achieving better returns on investment
Building international profile and reputation, thereby generating
additional investment.